Major of Field Operations
Field Operations:
The Crisp County Sheriff's Office Field Operations Division is under the command of Major Al Smith. Field Operations consists of the following divisions: Patrol, Criminal Investigations, Animal Services, Hiospital Security, Traffic, Mid-South Narcotics Task Force M.S.N.T.F. Deputies in Field Operations are the public face of Crisp County Sheriff's Office.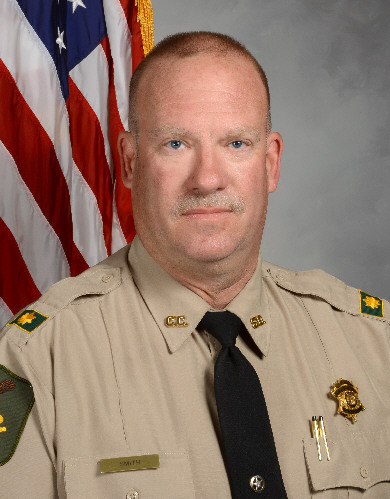 Field Operations Major: Al Smith
Major Al Smith began his career with the Tifton Police Department in April 1990. He joined the Crisp County Sheriff's Office as a Deputy in July 1992. In August 1998, Smith was promoted to Corporal over the newly created Criminal Apprehension Team. Following his promotion to Sergeant in December 2005, Smith moved back to the Patrol Division as a shift supervisor. Smith obtained the rank of Captain in December 2008 and became the Patrol Division Commander. In June 2012, Smith was promoted to his current rank of Major of Field Operations.
Major Al Smith served 19 years on the Special Response Team, first as an entry team member then as a counter sniper.
Major Smith earned an Associate's Degree in Criminal Justice from Abraham Baldwin Agriculture College. He has also attended numerous professional training schools and conferences throughout his career.