Director, Sheriff Billy Hancock
Billy Hancock started his career in Public Safety in 1976, and he is currently serving his 3rd term as Sheriff of Crisp County. He has also served as the Emergency Management Director of Crisp County since 2014. Hancock began his career as an Emergency Medical Technician with Crisp County EMS. He has spent over 40 years in law enforcement, first sworn in 1979 as a part-time Deputy with the Crisp County Sheriff's Office. He later went to work for the Georgia State Patrol, where he was stationed at various locations. He returned to the Crisp County Sheriff's Office in 1990. He held the position of Chief Deputy for 19 years and served as the Deputy Director of the Crisp County Emergency Management Agency for 14 years.
Hancock, earned his Georgia Emergency Management Professional Certification in 2007. Hancock was the Deputy EMA director of Crisp County Emergency Management from 1995 until his appointed as Director March 11, 2014. He is responsible for all emergency planning, mitigation, and response to emergencies for Crisp County. Writes and implements County Disaster Plans and Hazard Mitigation Plans for Crisp County. Manages plans of action during local disasters and significant weather events. Responsible for the operation and administration of the Crisp County Enhanced 911. Enhanced 911 includes 14 employees and handles all emergency and non-emergency calls dispatched to all City and County Public Safety.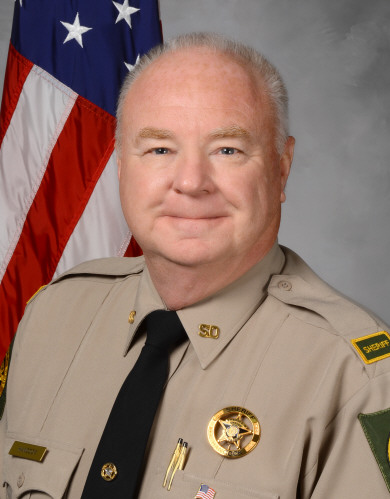 Deputy Director, Tammera Sears
Tammera Sears is a 28 year veteran of Public Safety currently serving as Deputy Emergency Management director of Crisp County Emergency Management and a Lieutenant with the Crisp County Sheriff's Office. She began her career with Crisp County Sheriff's Office as a Detention Officer in 1994. She became a certified peace officer in 1996 and began her work in the area of emergency management in 1999. She earned her Professional Certification in Emergency Management in 2006 and was appointed Deputy Director of Crisp County Emergency Management in 2015.
Lt. Sears has spent much of her career in public safety as a deputy sheriff and Investigator. She has completed thousands of hours of training for law enforcement and emergency management. She has earned her Associate's Degree in Criminal Justice from Darton College and her Bachelor's Degree in Criminal Justice from Columbus State University.
In addition to her duties as Deputy EMA Director, she also handles grant writing and information technology for the agency. Lt. Sears also currently serves the Crisp County Sheriff's Office as the State Certification Manager. In 2021 Sears was elected to the Georgia Police Accreditation Coalition (GPAC). Lt. Sears serves on numerous other public service and civic boards in the community and throughout the state.