Criminal Investigations Division
Criminal Investigations Division:
The Crisp County Sheriff's Office Criminal Investigations Division (CID) is under the command of Lieutenant Teresa Miller. Our CID is committed to the investigation of all criminal activity. CID investigates property crimes, assaults, fraud cases, homicides, sex crimes, and any other crime covered by Georgia Statutes. CID is also tasked with registering and verifying sex offenders in Crisp County.
Incident reports are reviewed and cases requiring follow-up are assigned to an Investigator. The Investigator will then contact the crime victim and conduct the appropriate follow-up investigation. Crisp County Sheriff's Office CID works with all local, state, and federal agencies using every available resource to solve a crime.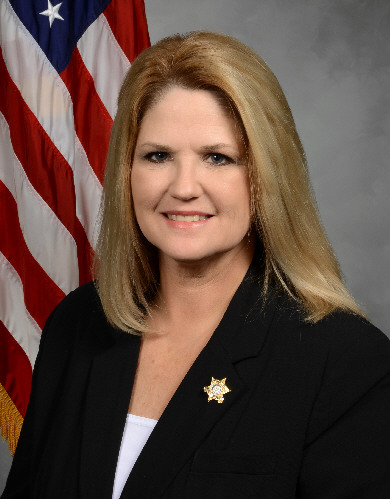 Criminal Investigations Division Lieutenant: Teresa Miller
Lieutenant Miller began her law enforcement career in July 1989 at the Dougherty County Police Department after graduating from the ABAC Regional Police Academy. After leaving Dougherty County, she worked for the Sumter County Sheriff's Office in 1999 until 2000. Lt. Miller joined the Crisp County Sheriff's Office in November 2000, as an Investigator in the Criminal Investigations Division. Lt. Miller was promoted to Corporal, then to Sergeant First Class in 2007. In January 2013, Lt. Miller made Lieutenant in the Criminal Investigations Division where she currently holds the position of Chief Investigator.
During her career, Lt. Miller has received advanced training in the areas of Child Forensic Interviews, Cyber Crime Investigations and Advanced Sexual Assault Investigations. Lt. Miller was a K-9 Handler from 2002 until 2013, handling a tracking Bloodhound and a Labrador Narcotic Detection Dog. In August 2015, Lt. Miller was appointed as the GCIC Terminal Agency Coordinator and remains a Crisp County Sheriff's Office TAC.