Major of Support Services
Support Services:
The Crisp County Sheriff's Office Support Services Division is under the command of Major Melvin Jones. The Support Services Division is comprised of four units Support Services, Community Services, School Resource Officers, and Courts & Civil. These units have a broad spectrum of responsibilities and duties.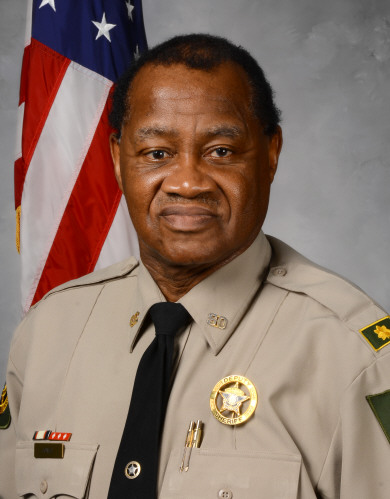 Support Services Major: Melvin Jones
Melvin Jones has dedicated 30 years to Cordele and Crisp County as a law enforcement officer. His career began in 1987 with Cordele Police Department as a patrol Officer. In September of 1991, he joined the Crisp County Sheriff's Office as a Deputy in the Patrol Division. He was promoted to Corporal in the Patrol Division in 2000 and assigned to supervise a Patrol Squad. Jones continued working his way up the ranks of the Patrol Division from to Sergeant to Lieutenant.
Jones was one of the founding members of the Crisp County Sheriff's Office Special Response Team (SRT) in 1993. He was originally an entry team member and later moved to a sniper team position.
In November of 2014, Jones was promoted to Major of the Support Services Division and assumed the responsibilities of running the day to day operations of Court Services and Civil Division.
Major Jones is married with three children and several grandchildren. He attends Greater Morris Baptist Church in Cordele.