Honoring the Fallen
Law enforcement carries with it the burden that at any point, deputies may pay the ultimate sacrifice by giving their lives to save another. The people who are called to this job knowingly accept these risks every day, choosing to walk into danger to protect others. The Crisp County Sheriff's Office honors those who unselfishly paid the ultimate price in the course of protecting the people of our county.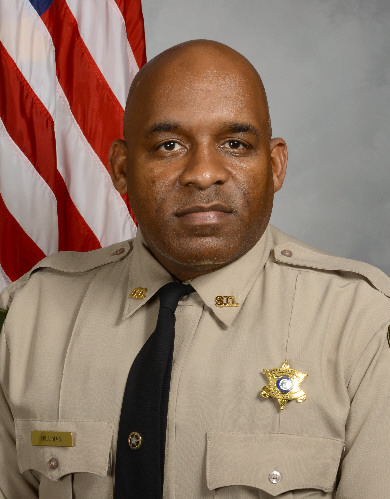 Corporal Avery Hillman
Corporal Hillman died from COVID-19 related complications Saturday, October 31, 2020, at the Houston Medical Center in Warner Robins, Georgia. Corporal Hillman contracted COVID-19 while on duty. Corporal Hillman was assigned to the Hospital Division. Corporal Avery Hillman, 50, was a 30-year veteran of Crisp County Sheriff's Office. He started his career in 1990 as a Detention Officer. Five years later, he completed the basic mandate training and became GA POST certified. Corporal Hillman has served in multiple divisions, including Detention, Courts & Civil, Patrol, and Hospital Security. Corporal Hillman also has served his country as a member of the National Guard. Corporal Hillman served this community for over 30 years, and we will never forget his sacrifice.
Obituary: https://www.jwwilliams.com/obituary/corporal-avery-d-hillman
Deputy Tyee Browne
On Wednesday, July 5, 2023, at about 3:40 a.m., Crisp County Deputy Sheriff Tyee Browne went to check on a car in the middle of the roadway near the 1300 block of Highway 280 West, Cordele, GA. The car's history came back as stolen. While checking the car, the occupant shot the deputy. The subject took the deputy's patrol car and sped away from the scene. Crisp County EMS took Deputy Browne to Crisp Regional Hospital, where he succumbed to his injuries.
Deputy Browne started with Crisp County Sheriff's Office in February of 2022 as a Detention Officer. In September of 2022, he transferred to the Uniform Patrol Division after graduating from basic mandate. He will forever remain in our hearts and minds, inspiring us to serve our community with the same dedication, integrity, and compassion. Together, we can celebrate his life and remember his remarkable impact on us all.
GBI Release: https://gbi.georgia.gov/press-releases/2023-07-05/gbi-investigates-line-duty-death-crisp-county-sheriffs-deputy
Obituary: https://www.hughesandwright.com/memorials/deputy-tyee-browne/5225987/