Major of Special Services
Special Services
The Crisp County Sheriff's Office Special Services Division is under the command of Major Joey Arzola. The Special Services Division is comprised of the Traffic Division, Mid-South Narcotics Task Force, K-9 Unit, and the Special Response Team (SRT). These units have a broad spectrum of responsibilities and duties.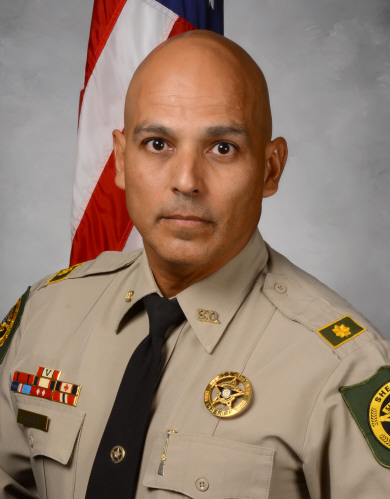 Special Services Major: Joey Arzola
Major Joey Arzola begin his career at Crisp County Sheriff's office in 2015. Major Arzola has worked in several aspects of Law Enforcement to include: Patrol, Tactical Response Unit (SWAT), Street Crimes, Gang Suppression Unit, Special Investigations Unit/Narcotics, Marine Patrol/Dive Team and Federal Task Force Officer with his previous agencies and came to the Crisp County Sheriff's Office as the Jail Administrator. In 2022 Major Arzola transferred to Mid-South Narcotics Task Force M.S.N.T.F. and he also assumed a position of Commander and Training Coordinator for the Special Response Team. He is a graduate from the 269th Session of the FBI National Academy. Major Arzola has received training from Federal, State, Local and US Military Agencies. Major Arzola has received Training and has instructed Firearms, SWAT Tactics, Patrol Carbine, Sniper/Designated Marksman, Gang Investigations, Active Shooter Threat, Narcotics Identification/Investigations, Undercover Operations Survival, Officer Survival and Close Quarters Battle courses. He has received several awards from his previous agencies to include Medal of Valor, Life Saving Award, Officer/Detective of the Quarter 3rd Award, Outstanding Job Performance 4th Award, Humanitarian Award, Service Award and the United States Attorney's Office Public Service Award.